Several professional photographers and filmmakers saw a unique opportunity to capture the capital during its most quiet time in history. Historical Amsterdam Tours has made a list of videos starring a silent Amsterdam.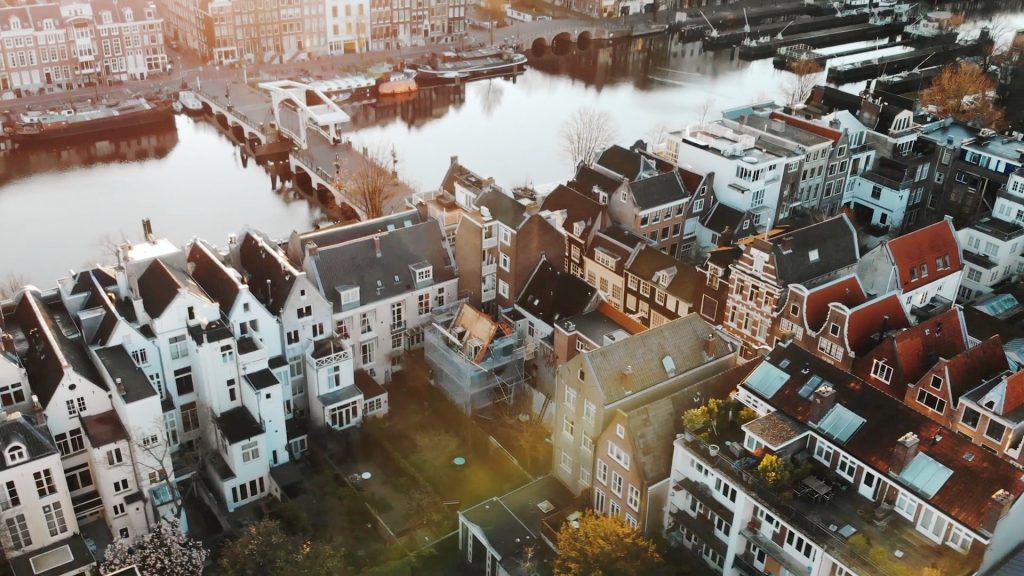 1, Sido Vrieswijk – Silent City
Officially it's forbidden to fly your drone above Amsterdam. Yet somehow this amazing birds eye footage keeps popping up on YouTube. Superman aka Sido Vrieswijk takes off on number 1 in this top 5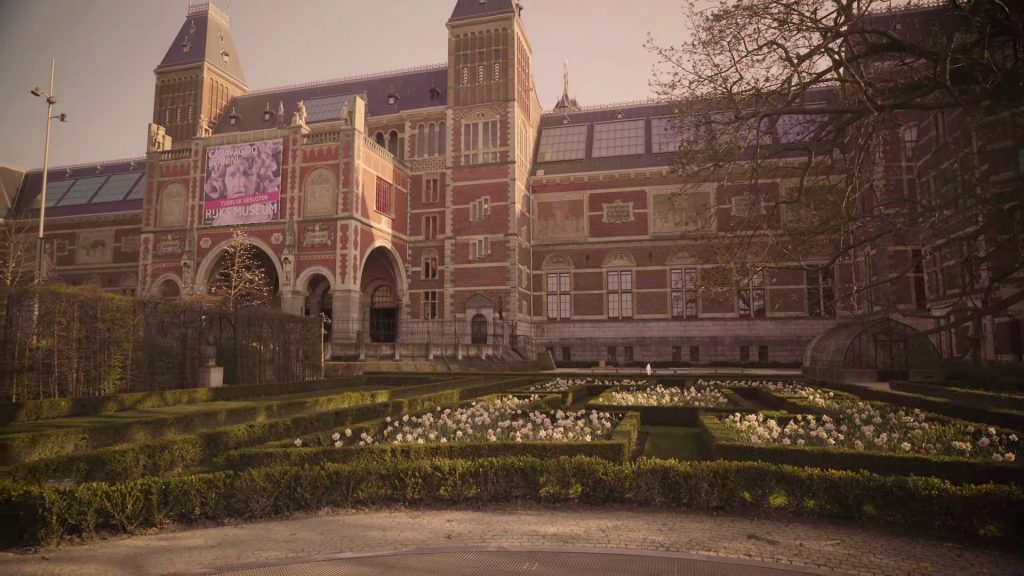 2, Gosse Bouma – Spring in a Silent City
Amsterdam photographer Gosse Bouma uses his camera to paint the town in a Rembrandtesque, golden brown. We love the poetic atmosphere in this video. It truly is one of the better videos of quiet Amsterdam. Follow his work on Instagram too.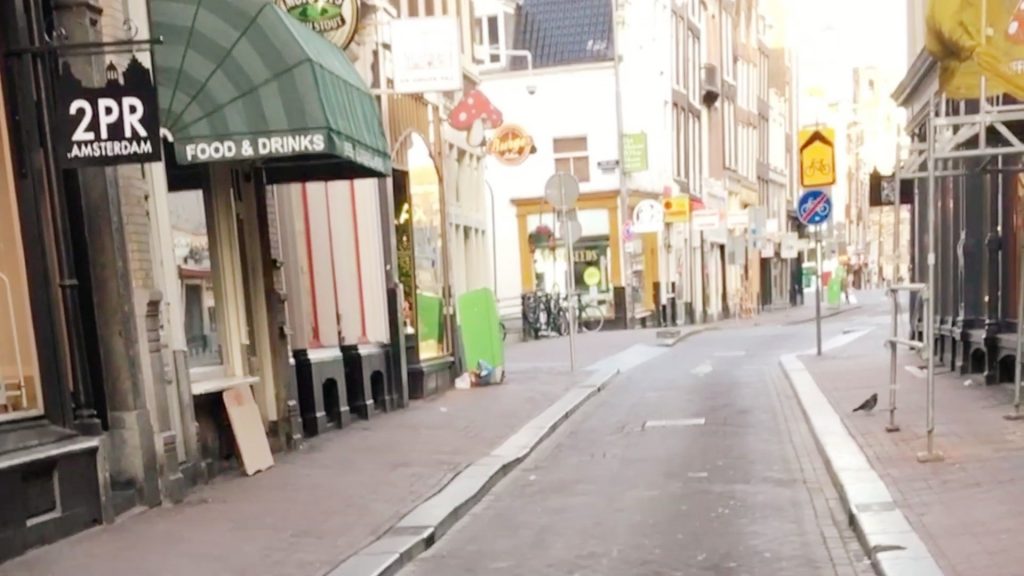 3, Michiel Zonneveld – Het is Stil in Amsterdam (2020)
Amsterdam singer Ramses Shaffy once wrote a song about urban solitude: 'Stil in Amsterdam'. Somehow this tune is a perfect fit for the current atmosphere. 'It's quiet in Amsterdam, I wish I'd finally meet someone'.
Michiel Zonneveld made his own version, including the lack of tourists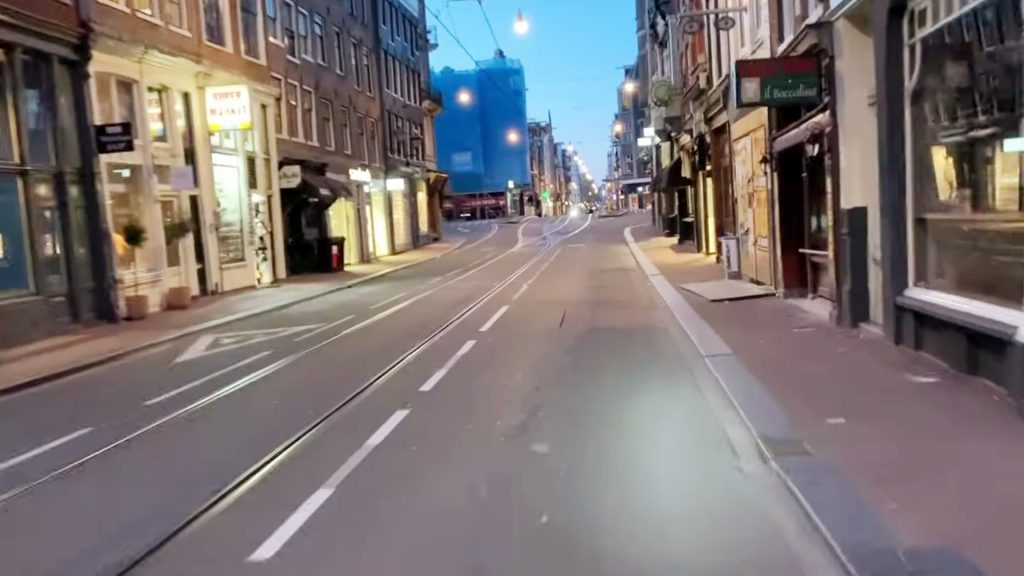 4, Dick Maas – Amsterdam Ghost City
Film director, screenwriter and film composer Dick Maas has an impressive track record in the film industry. He made name for himself with Dutch thrillers like De Lift, Amsterdamned and Sint. Maas jumped on his bike to catch the ghost town in its most spooky way.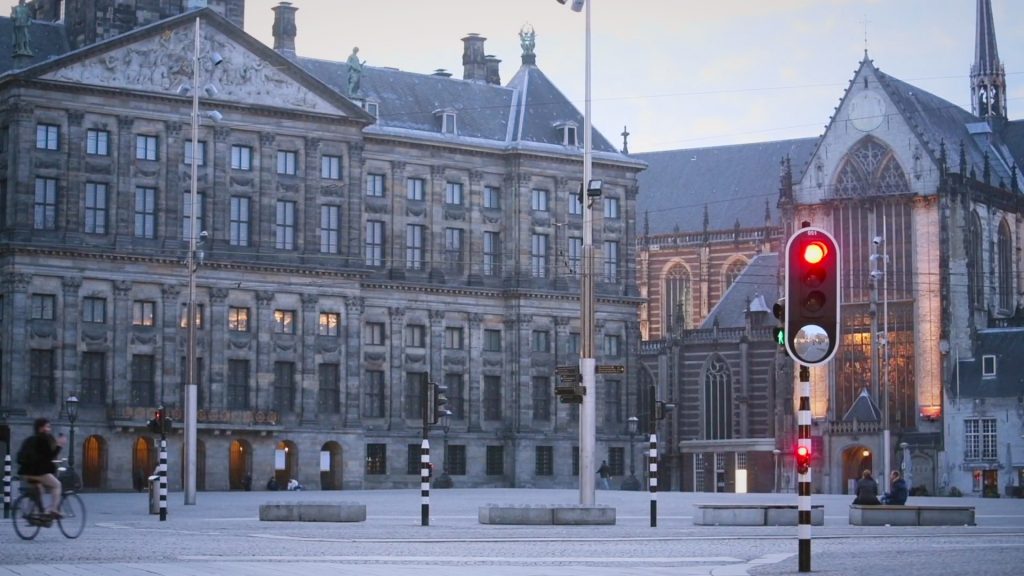 5, Menno Alberts – Amsterdam Corona Lockdown
City photographer Menno Alberts made the most of his Easter Weekend, seeing Amsterdam through his camera lens. The result: one of our favourite videos of quiet Amsterdam. Check out his work on Instagram and YouTube: Great shots!
---
Honourable mention: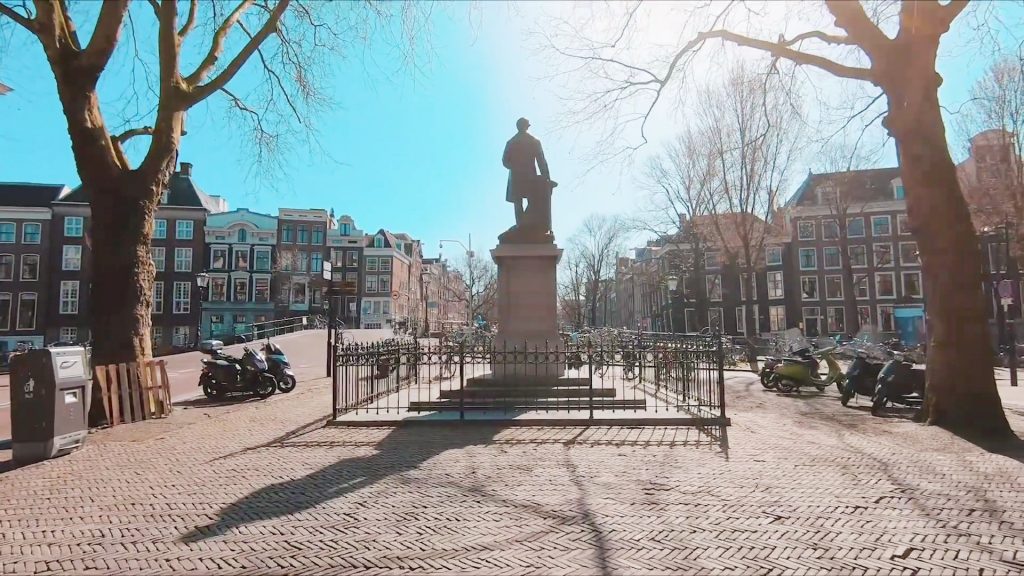 Dorien ter Linden – 't Is Stil In Amsterdam
Here's the original version of Ramses Shaffy's 'Stil In Amsterdam' with amazing footage posted by Dorien ter Linden. She captures the minimalist melodramatic feel of both the song and the state of the city at its best.