 Historical
Amsterdam
Tours Historical
Amsterdam
Tours
History | Art | Architecture
Due to the Covid-19 pandemic all tours are suspended. However…
Historical Amsterdam Tours offers a great opportunity to keep discovering Amsterdam online. On your phone, laptop or tablet: you are live in Amsterdam.
Every week you can join an interactive online tour on Facebook Live. Sign up for your favourite tour and travel without moving.
February 14 | 13:00-14:00 (CET)
All aboard!
Let's navigate between pirates, admirals and fishermen together. How did a small fishing town become a global player in trade and shipping?
Embark on a live online tour in Maritime Amsterdam
February 21 | 13:00-14:00 (CET)
76 years after liberation day.
The scars of World War II are hard to see in today's Amsterdam. Have a better insight on the Nazi occupation and Holocaust on street level. 
Walk this virtual tour with us, straight through the heart of Amsterdam.
February 28 | 13:00-14:00 (CET)
The ring of canals is a unique 17th century urban landscape.
It's an amazing example of Dutch civil engineering and the cornerstone of Europe's first pre-modern society. Discover the UNESCO-listed Canal Ring.
Let's enjoy a stroll along the waterside together.
experience World history
on street level
World War II
in Amsterdam
75 years after the liberation of Europe Historical Amsterdam Tours offers a unique walking tour about World War II in Amsterdam.
Learn more about the Nazi occupation, resistance, holocaust, Anne Frank and more with a private guide: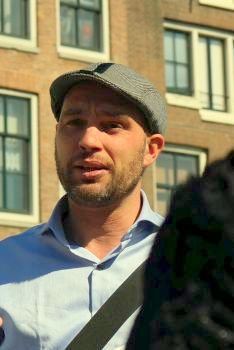 Tijs is a seasoned traveller. He loves to show people around his beloved hometown, so he founded Historical Amsterdam Tours in 2015. He is happy to share his passion for Amsterdam with you.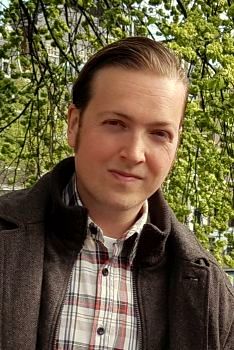 Edgar's knowledge about the city keeps surprising us. He is an art historian. This makes him the ideal private guide to lead you along the canals and around the museums  of Amsterdam.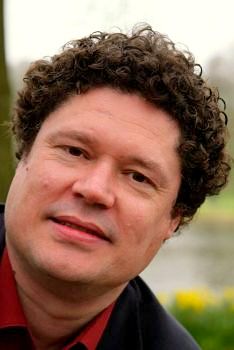 Maarten has a degree in art history and literature. You will enjoy having Maarten as your private tour guide in Amsterdam. He knows the city like the back of his hand.
What others say about us: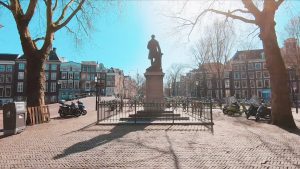 Professional photographers and filmmakers saw a unique opportunity: to capture the capital during its most quiet times in history. Videos of quiet Amsterdam.
Read More »