Following the hippy trail in Amsterdam
The photos of people from all over the world sleeping out in the open on the most central square of the city went viral. In Amsterdam a lot more is possible. Who were these people and what brought them to Amsterdam?
Happenings at ''t Lievertje'
Mid 1960s a fast growing group of youngsters gathered around this small statue and made the mayor force to resign. How did that escalate?   
The sixties were not the years for architecture. Learn about the drastic changes that sparked the bicycle movement.  
The now world famous pop temple Paradiso was almost torn down. Was was the role of squatters in the preservation of this former church and many other buildings?
Peace, love and freedom. The Vondelpark still holds the promise of the hippy era.
The Sixties tour on YouTube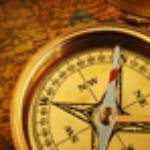 Peter B
TripAdvisor
We enjoyed a great tour with Edgar on the Amsterdam Canals.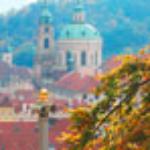 EC 8531
TripAdvisor
Exploring the canals of Amsterdam on foot with Tijs was the highlight of my visit to the city
Tailored tours, tailored offers
Our private tours are tailor made. Do you prefer a hotel pick up? A mix of tours? A more extended program? We are here to make your Amsterdam visit a great experience.
Contact us to receive a tailor made offer:
Excellent bespoke tour of highlights of the Rijksmuseum. Edgar Foley was a great and knowledgable guide! He put the history of Dutch Art in the Golden Age and... read more earlier in context.

ColinP975


May 31, 2023

Surprised and Delighted - What a wonderful tour - we thoroughly recommend it. Tijs was knowledgeable, full of interesting stories and extremely courteous and polite. A fascinating tour and to be able... read more to see inside Huis Bartolotti was the icing on the cake! Thank you Tijs.

emmaH205UX


March 27, 2023

We made this tour as we prefered to get a more real-live impression of Rembrandt than just looking at his paintings in the Rijksmuseum. And Tijs fullfilled this expectation absolutely.... read more Even if the city looks pretty different today and not all buildings are existing anymore his storytelling makes the 17th century getting back to life before your eyes. He shares a lot of knowledge and you recognize that he is really into his topic and loves to share that.
So if you want to get to know Amsterdam from a different view, this is your tour.

muellerrike


May 23, 2022